The Rev. Heather Barta
she/her
Heather serves as the Coordinator of Province V. In that role, she works to connect people to people and people to resources. She works to build networks around passions and ministries. The work of the province is to connect people to one another and then build networks of support. The networks that form around these ministry areas provide points of connection and gathering, both in-person and on-line.
She's a priest in the Diocese of Eastern Michigan and lives with her husband Henry and their 2 dogs and a cat in Holly. For fun, she reads, plays table top games, watches TV, knits, and cross stitches.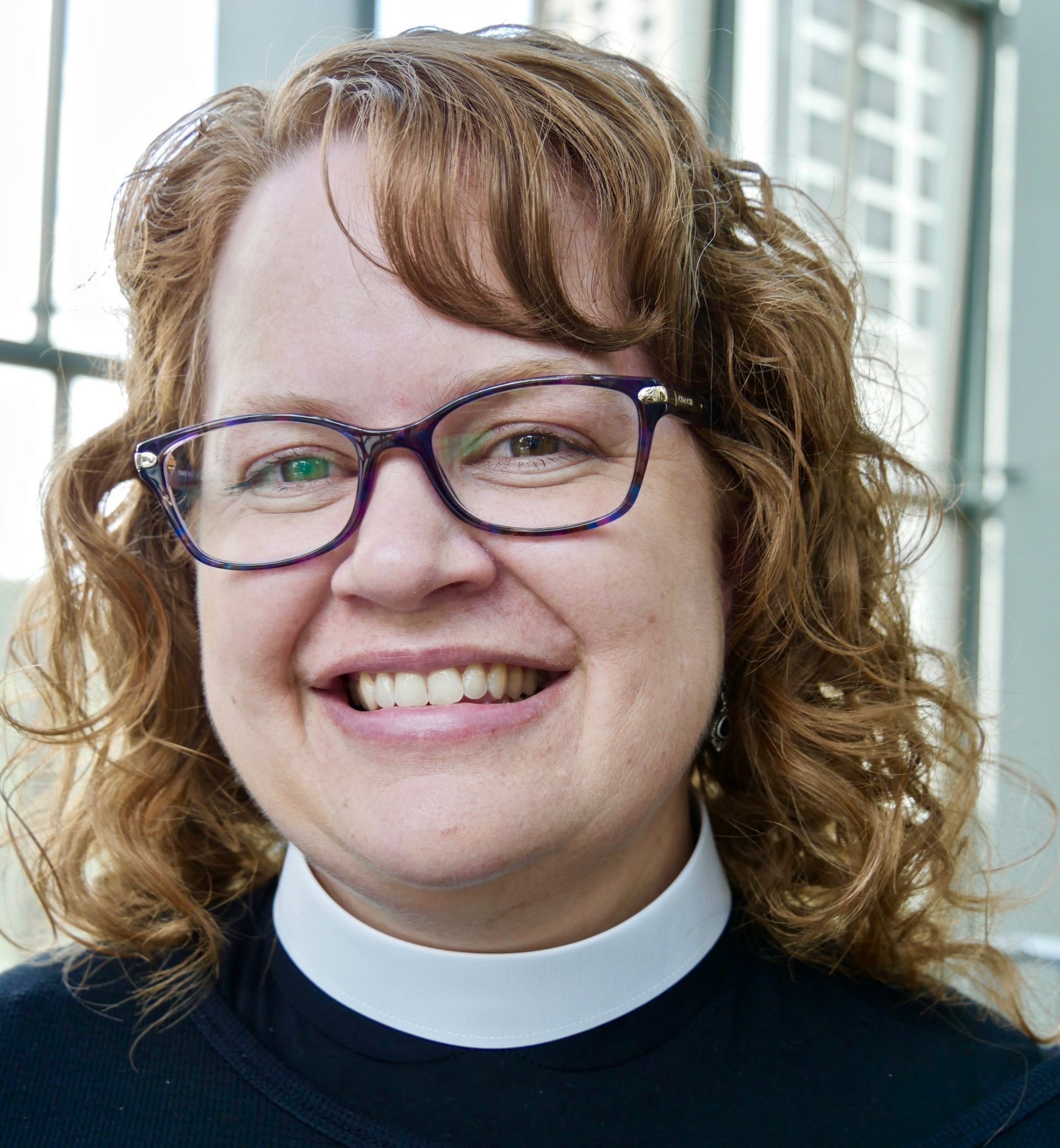 The Rev. Shannon Kelly
she/her
Shannon is currently serving on the Presiding Bishop's Staff as the Director of the Department of Faith Formation and Officer for Young Adult and Campus Ministries for The Episcopal Church. She convenes a network of both ministers and young adults to teach, mentor, train, and build relationships in order to equip and empower people to share their story as the body of Christ in God's continuing mission of reconciliation in the church and world. Shannon's passion and vocation has focused on advocating for and ministering with children, youth, and young adults through the churches she has served and through the communities in which she has lived. Since 1998 she has served in congregations in California and New York, served as a Chaplain at University of Wisconsin-Madison, and on the Diocesan Staff as Assistant to the Bishop for Christian Formation in the Diocese of Milwaukee. She wrote and edited God of My Heart, a book of prayers written by youth, for youth. She lives on Cape Cod in Forestdale, MA with her husband, The Rev. Dr. Thomas Ferguson and their son.
Bekah Scolare
she/her
Bekah is the owner and caretaker of that loud laugh you'll hear at conference. In addition to it being a characteristic of her bright nature, as a young adult herself, she uses her laughter as an expression of faith in the face of all that troubles her generation.
She is currently living that mid-20s stereotype of cobbling together a number of jobs in the pursuit of living out her passions (and also having health care). She serves at St. Francis House, UW-Madison as both the Office Coordinator and the House Fellow for Camp Ministries, as well as at EpiscoWisco Camp as a Session Director.
Her favorite aspect of all of her jobs are the opportunities she gets to encourage campers/students to look for the small joys in everyday life and to walk with them as they explore and make their faith their own.
Greg Tuttle
he/him
Greg is excited to share his magnificent hometown with this year's YACM Conference. After a career in parish and diocesan formation, Greg serves with Agape San Diego (Lutheran/Episcopal Campus ministry with San Diego State), to connect people to people as we build community.
The Rev. Allen Wakabayashi
he/him
Allen serves as Chaplain at the Episcopal Church at Princeton, a church serving the campuses of Princeton University and Princeton Theological Seminary. After many years serving in campus ministry in the Evangelical world, Fr. Allen felt irrevocably drawn into the Anglican tradition and was later ordained as a priest. He was born and raised in Chicago and grew up in an active Japanese American church community. When he is not serving on campus, Fr. Allen enjoys getting out on local ponds and lakes to do a little bass fishing. He is married to his wife, Diane, who is also an ordained priest.
The Rev. Blake Woods
he/him
Blake is an Episcopal priest and has been the Chaplain to the University of Oklahoma since 2013. He is the Province 7 coordinator for the Young Adult and Campus Ministry Advisory Council, as well as the clergy representative on the Happening National Committee.